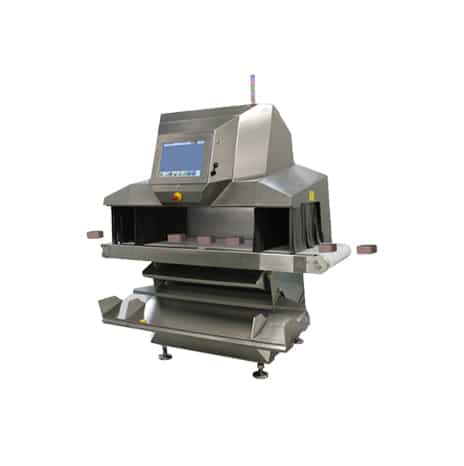 X-RAYS Scanner - Dynamite X-FAN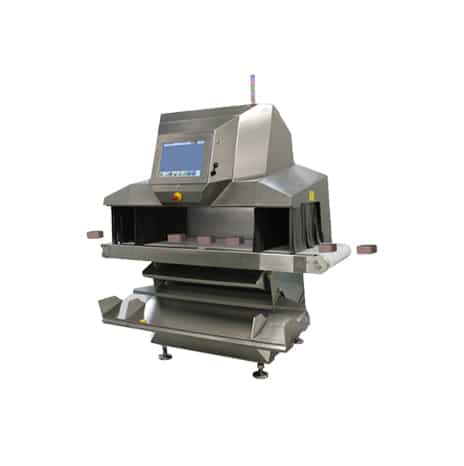 The new range combines the latest design and engineering technologies with new powerful and intuitive Dylog software.
Advantages
Ultra high sensitivity detection

Conveyor speed up to 40m/min

Ideal for the detection of very low density contaminants

Excellent discrimination
Description
Specification
Applications
Resources
Designed for the food industry, Dynamite X-fan is ideal for applications involving a very low density contaminant (aluminium, teflon, PVC…). For example, for the inspection of meat products the X-fan now gives the possibility to detect foreign bodies such as cartilage or bone and to distinguish the fat mass from the noble parts. Adapted to the main types of food packaging (bulk and pre-packed).
Environment: stainless steel chassis, temperature 8 °C to 30 °C, relative humidity 0-90% non-condensing
Inspection tunnel: 600 x 150mm
Machine Size (WxD): 2100mm x 1540mm
Conveyor speed: up to 40m/min
Conveyor size: 2100m as standard (Without installation of the reject module)
Inspection of bulk products
Inspection of pre-packages