Electrochemistry & electrical testing
HTDS is the exclusive distributor of leader and pioneer brands in electrochemistry and materials research: PRINCETON APPLIED RESEARCH, SIGNAL RECOVERY (both formerly EG&G) and SOLARTRON ANALYTICAL (AMETEK Group) and Palmsens.
Our solutions include instruments, software, ancillary equipment, and accessories dedicated to the High-precision characterization of materials and cells using precision electrical measurement techniques, including electrochemical impedance spectroscopy (EIS).
Products include the ModuLab instruments for electrochemical and materials research, industry-standard frequency response analyzers and lock-in amplifiers, single and multi-channel potentiostats/galvanostats/FRA, Surface Imaging&Scanning systems using local probes (SECM, LEIS, SVET, SVET, SKP) battery test equipment, and supporting software.
Markets include analytical/fundamental/industrial research, surface imaging, nanotechnology and research electrochemistry, biomaterials, ceramics, corrosion/coatings dielectrics, displays, fuel cells, batteries and supercapacitors, fast ion conductors/solid electrolytes, semiconductors, piezoelectrics/ferroelectrics and MEMs, nanomaterial, polymers and solar cells/photovoltaics.
We offer you technical support before and after sale, demo, loan and distribution of cutting edge solutions and real-time information on new products and promotions.
HTDS distributes AMETEK SI and PALMSENS solutions.
More than 15 years experience

150 experts at your service

Active in France, middle east and africa
Any advice ? any question ?
* By filling out the form, I accept the use of my personal data for professional purposes. Learn more about our Privacy policy
Your
Electrochemistry & electrical testing

applications
Product news
Electrochemistry & electrical testing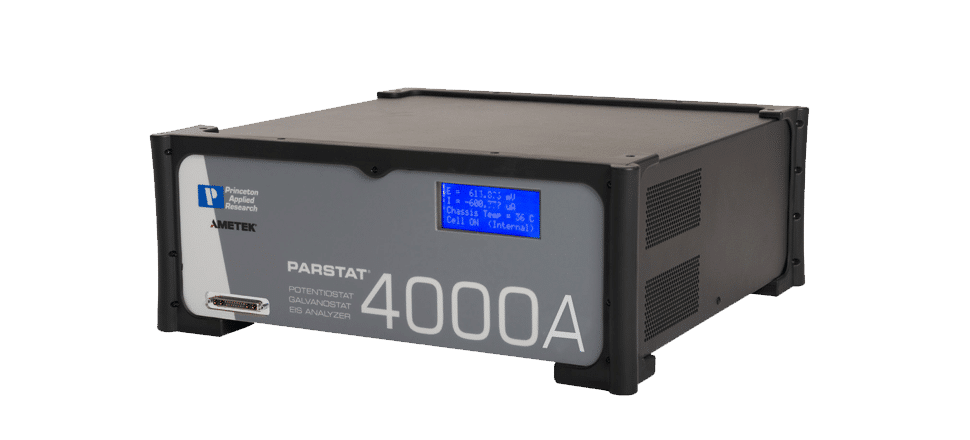 PARSTAT 4000+: Potentiostat/ Galvanostat/ FRA
The PARSTAT 4000+ is a potentiostat, galvanostat, FRA with a voltage compliance of +/- 48V, current of +/- 4A and a frequency range 10μHz - 10MHz.
News
Electrochemistry & electrical testing
19 June 2020 — Electrochemistry & electrical testing
COVID-19: a screening by potentiostat in a few seconds, it's possible!
A new study highlights the possibility to detect covid19 in only a few seconds thanks to our portable potentiostats!
Partners
Electrochemistry & electrical testing