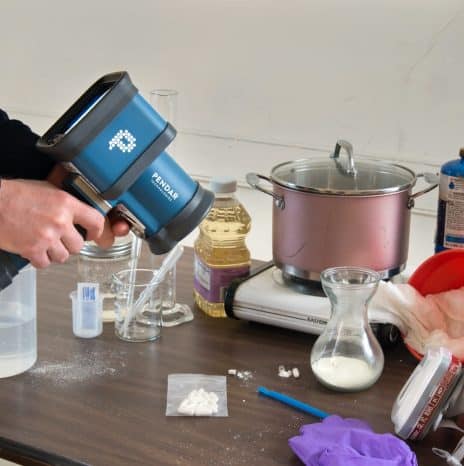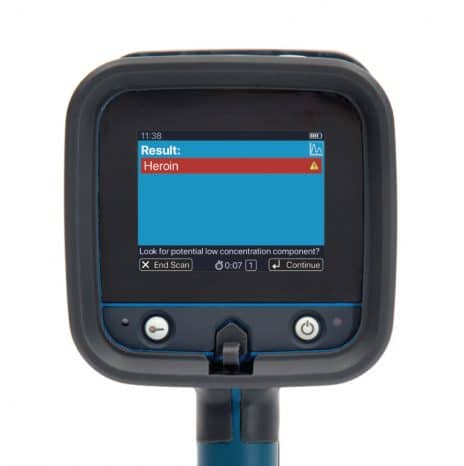 Pendar X10 Handheld Raman spectrometer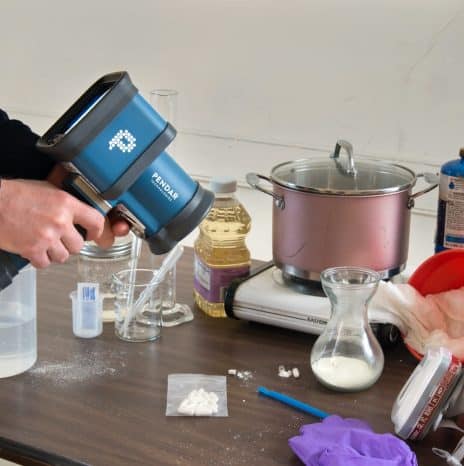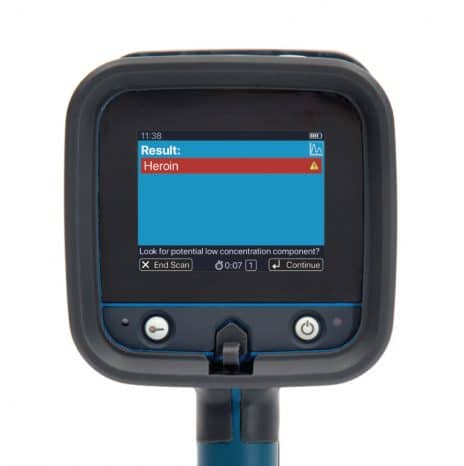 Contact a technical expert | Dowload the datasheet
No contact, no sampling, no handling of sensitive or toxic materials.
Point and shoot to identify a material up to 6 ft away through translucent containers or windows.
Breakthrough, short-range standoff Raman chemical ID for EOD, HAZMAT, Drug Enforcement, Forensics, and more
Advantages
Standoff Up to 6 Feet Away
Results Within Seconds
Identify Dark and Highly Fluorescent Materials
Safe with Dark, Sensitive Materials
No Eye Protection Required
Description
Specification
Applications
Resources
With a standoff distance of up to 6 feet, Pendar X10 is a handheld Raman spectrometer that rapidly identifies hazardous chemicals including highly fluorescent, dark, and sensitive materials. Pendar X10 saves time, improves measurement reliability, and prevents exposure to dangerous substances while reducing the risk of igniting explosive chemicals. Point and shoot functionality identifies unknown chemicals, even deep inside containers and through translucent containers or windows. Innovative patented  technology greatly reduces the explosion risk when identifying dark powder and explosives. Pendar X10's smart algorithm enables rapid identification of white powders (5 to 10 seconds) and dark and fluorescent materials (~30 seconds.) Pendar X10 lets users reach farther, stay safer, and measure faster.
Technique : Difference Raman Spectroscopy
Standoff Distance : Adjustable 1 to 6 feet (0.3 to 2 meters)
Instrument Portability
Handheld : 11.1" x 7.4" x 5.1"
Weight : 4.4 lbs
Library :  Explosives, illicit drugs, CWAs, toxic industrial chemicals
Analysis Time (and Return to Readiness) : Less than 10 seconds for most samples, generally less than 30 seconds for fluorescent or highly absorptive samples
Method of Sampling :  In situ (optical measurement through clear containers or enclosures)
Amount of Sample Required : Visible quantity
Eye Safety : Class 3R
Explosion Safety : Does not ignite or burn dark material (e.g. black powder, iron oxide, etc..)
Connectivity : USB, WiFi
Operating environment : Indoors and Outdoors, -4° to 104°F / -20° to 40°C
Power : Four (4) rechargeable RCR123A batteries