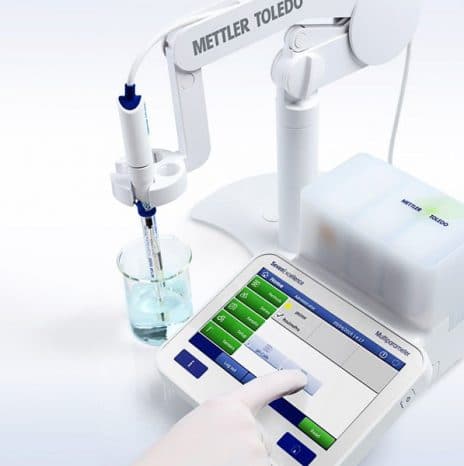 SevenExcellence™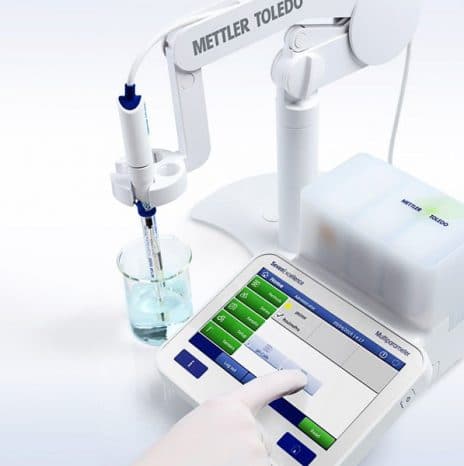 precise, flexible and secure electrochemical instruments
Professional multi-channel measuring instrument with touch screen.
Advantages
Highest possible reproducibility and security thanks to easy integration of your SOPs
Just one click needed to start your preferred methods – easy and safe
The four levels with progressively more rights allow assigning rights to users to match their experience and authorization level.
Switch with a single click between the full-information screen or the uFocus™ layout, in which you will not be distracted by information of less importance.
Description
Specification
Applications
Resources
SevenExcellence™ stands for convenient, easy-to-understand operation combined with high measurement accuracy and outstanding flexibility. The operation of the instrument with its capacitive touch-screen and large 7 inch display is truly intuitive, reinforced by the availability of menus in 10 languages. The instrument can effectively cope with complex applications and stringent requirements in regulated markets, but it also provides added value for routine measurement tasks in the laboratory. The SevenExcellence™ series comes in five different pre-configured models, but each of them can be modularly expanded at any time to add further measurement parameters.
Convenient touch screen operation
Menu guidance in 10 languages
Intelligent sensors
Modularly expandable at any time
Comprehensive service offering, incl. EQPac
Measurement of dissolved oxygen in an aqueous solution