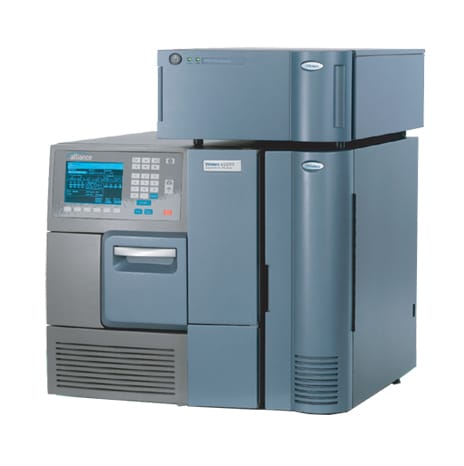 Alliance HPLC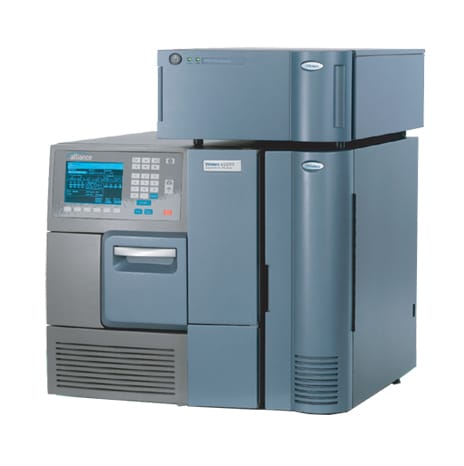 Contact a technical expert | Dowload the datasheet
Synonymous of reliability, now and for years to come
Handle continuity, homogeneity  and reliability, the Alliance HPLC system insures obtaining exact and reproductible results of your analytical data. This performance is qualified for all systems HPLC Alliance watever of their age. 

Advantages
Quaternary mix of solvents
Advanced solvent distribution systems – regular delivery without jurk
Sampling capacity off 120 flasks – reliable and robust sample injection
Description
Specification
Applications
Resources
Thanks to the high fidelity of injections for a reliable estimate and retention times with remarkable efficiency, the Alliance HPLC system insures unequalled detection results. In addition, the Alliance HPLC also insures consistency and forecast your precise results independently of pressure through a pumping system including quaternary mixing function.
The Alliance HPLC allows you to gain resolution and reliability while reducing the total analysis duration thanks to progress realised in the field of chromatographic technologies and advanced mass detection.
Low dispersion quaternary gradient pumping modulus
Internal membrane degasser 4 chambers of volume <500µL
Flow rate range from 0.010 to 10,000 ml / min
Flow accuracy less than or equal to 0.075%
The pumping system is equipped with an independent circuit for automatically rinsing the pistons and seals supplied by an internal pump
Programming of 11 different gradient profiles
The samples are protected from light and thermostated between 4 ° C and 40 ° C
"Flow-Through-Needle" concept
Detector: UV PDA FLUO RID COND MS (Qda quadrupole, Rda TOF)