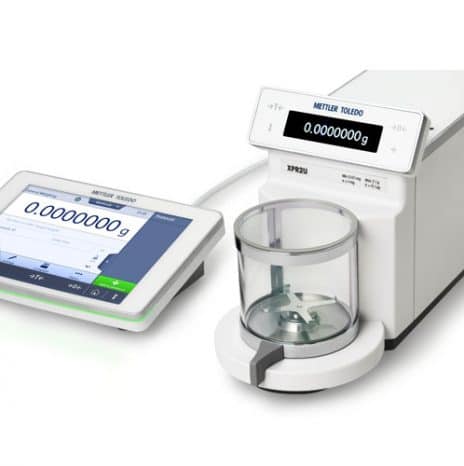 Excellence Micro and Ultra-micro balances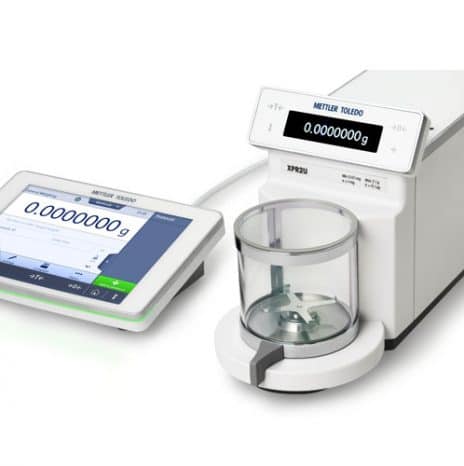 Minimum Sample Sizes for Maximum Savings
METTLER TOLEDO's XPR microbalance and ultra micro balances serve as a reference in terms of weighing performance, user-friendliness and regulatory compliance.
Advantages
Excellent user friendliness
Regulatory compliance
SmartSens for hands-off operation (only XP)
World-leading weighing performance
Description
Specification
Applications
Resources
Optimize the quality of your weighing results in ten steps and make the delicate micro weighing process more efficient.
Offering a capacity of up to 6 g with 0.0001 mg readability or up to 52 g with 0.001 mg readability, these balances are ideal for weighing smallest sample amounts to significantly safe cost – particularly when using valuable materials.
Designed for weighing toxic and / or hazardous substances in a protected environment where user safety requirements are high.
The capacitive touchscreen allows you to navigate between parameters, applications and methods at your fingertips. The measurements are stored in an integrated scorecard. Your task methods can be stored in the methods library where they are quickly accessible. This saves you time and ensures a better security of your processes.
Maximum capacity: from 2g to 50g
Readability: from 1µg to 0,1g
Internal weights for internal automatic calibration
Glass draft shield with automatic door opening (only XP)
Backlit graphic display – XP balances with color display – with touch screen operation
Réduisez les risques et diminuez vos coûts: la pesée minimale !
Des balances qui valent leur pesant d'or
Respect des normes d'accréditation dans les laboratoires de médecine légale