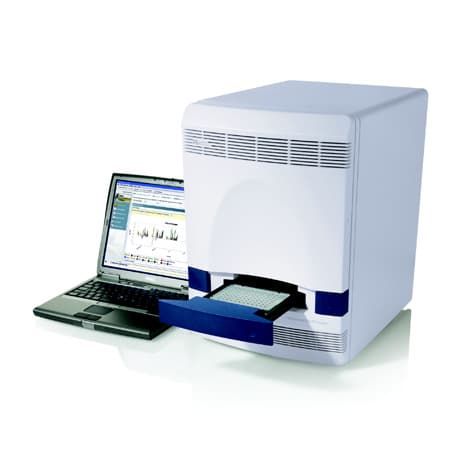 7500 Real-Time PCR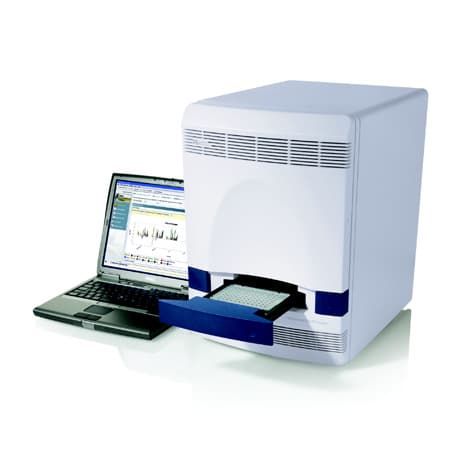 RT-PCR combining quality and performance
The 7500 is a system of high quality real-time PCR and provides a powerful platform for analysis, providing high performance.
Advantages
High sensitivity
High performance
Versatile and robust system
Description
Specification
Applications
Resources
Built on more than ten years of expertise in real-time RT-PCR, the 7500 is a versatile platform for the detection and quantification of nucleic acids in standard 96-well formats. This RT-PCR system combines innovative thermal cycling, powerful software, optimized reagents, and a variety of applications. The system has a variable excitation capacity allows greater sensitivity for a wide range of colors including FAM / SYBR Green, VIC / JOE, NED / TAMRA / Cy3, ROX / Texas Red and Cy5.
Sensitivity : 99.7% of confidence
Autonomy : 2 hours
Standard 96 well plates and tubes of 0.2 m
Temperature Accuracy: + / – 0.25 ° C of the set temperature / display, measured at 3 minutes after the start of the clock
Dimensions (WxDxH) 34 cm (13.99 po) x 45 cm (17.72 po) x 49 cm (19.29 po)
Analyse du génotype
Analyse de l'expression génétique et protéique
Détection de gènes
Mutations génétiques
Etude de maladies virales