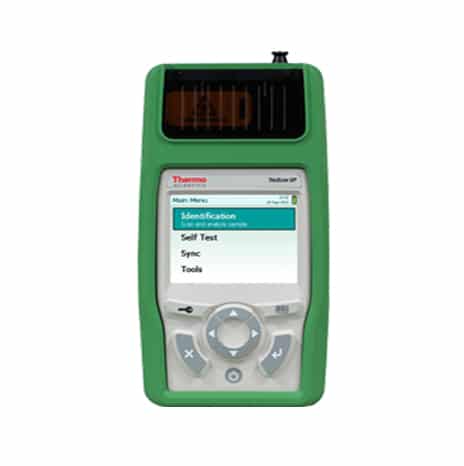 Portable Raman Spectrometer TruScan GP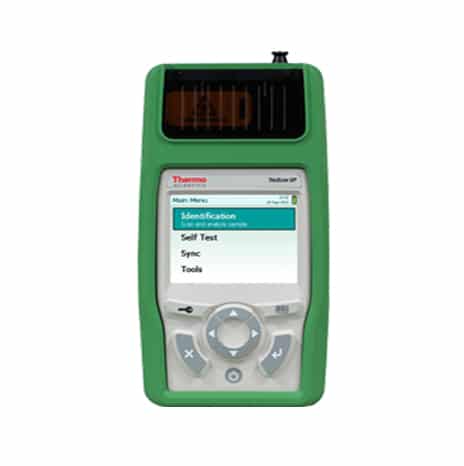 Portable control of raw material solutions
The TruScan GP is a portable Raman spectrometer for raw material identification and finished product inspection.
Advantages
Quick indentification
Easy to use and ergonomic
Lightweight: 0.9 kg
Description
Specification
Applications
Resources
With the increase in regulatory pressures and the tendency to work in the tight flow of the production phases, it is more important than ever to implement means of efficient identification of raw materials upon recieving them.
The TruScan GP is a portable, lightweight and specific Raman spectrometer that provides pharmaceutical manufacturers and chemical companies with a fast and reliable way of identifying raw materials in just seconds. It reduces sampling costs and increases inventory turnover. The TruScan GP offers the same analytical capabilities as the flagship product TruScan RM at a lower price and is the latest addition to the family of portable Raman spectrometers.
The TruScan GP analyzer is based on an optical platform combined with revolutionary analysis software and is used in hundreds of pharmaceutical production sites around the world. The analyzer also offers enhanced compliance capabilities, as well as software and data management capabilities to facilitate workflow and optimize efficiency is highly regulated environments.
Raman spectral range: 250 – 2875 cm-1
Spectral resolution: 8 – 10.5 cm-1 (FWHM)
Laser wavelength/ laser power: 785nm +/- 0.5nm / 250mW +/- 25mW
Collection optics: NA = 0.33, 18mm working distance
Biometrics: easy recognition by fingerprint reading
Contrôle des matières premières à réception
Identification des contrefaçons
Vérification des produits finis