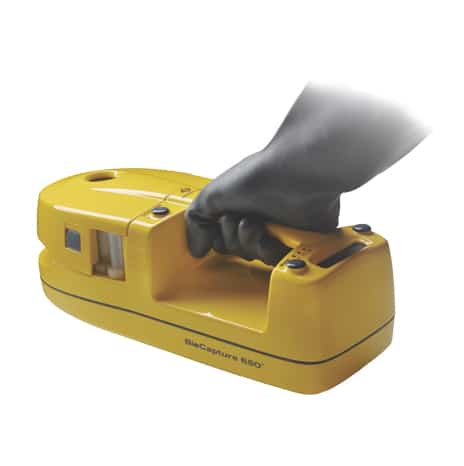 BioCapture 650 air sampler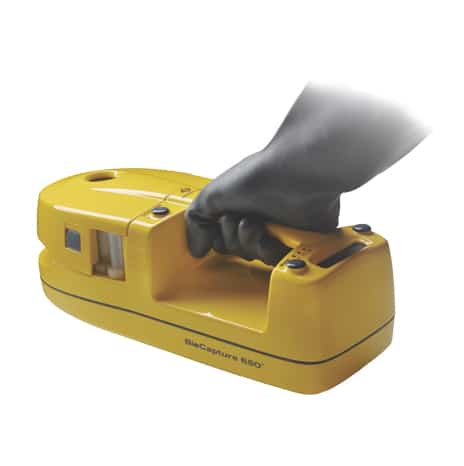 An air sampler, mobile and autonomous, dedicated to the detection of biological agents
Part of the Biological agents detection process, the BioCapture allows to gather samples for further anaysis.

Advantages
Single button operation
Deployment ready for emergency use
Collects typical agents released in a bio-threat attack
Highly operable in sand, dust and inclement environments
Description
Specification
Applications
Resources
The BioCapture 650 is cutting edge air sampling technology packed in a rugged light-weight package. Large single-button operation means responders can quickly execute the sampling mission and proceed to other objectives.
Sampling Flow Rate 200 liters per min
Particle Size Collection 0.5-10 microns
Sampling Times 5, 15, and 30 min
Weight 7.5 lb
Interventions d'urgence de Protection Civile
Détection de menaces biologiques sur scènes de guerre