French EU Presidency: HTDS secures first official event
26 January 2022 ─ / Security by Camille Bertrand
From January 12th to 14th, the European Ministers of Defense and Foreign Affairs were in Brest (Finistère) for the event organized to mark the French presidency of the European Union.

With more than 1,850 members of the police force mobilized, the security arrangements in which HTDS took part were equal to the challenges.

Several X-ray scanners (620XR) and metal detectors (HI-PE+ CEIA) were deployed in the area in order to secure the outside tent for media access as well as the main entrance (the largest public square in Europe!).
Our equipment spread over several Inspection Filtering Station allowed an efficient control of all visitors for a fluid and secure access to the event. 

For more than 10 years, the French Ministry of Foreign Affairs (MAE) has trusted HTDS and we are delighted with this new successful collaboration.  See you soon for future events!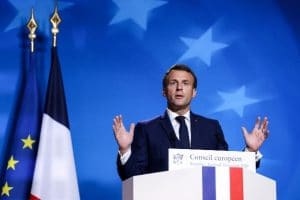 To know more about the 620XR > https://www.htds.fr/surete-detection/scanner-rayon-x/scanners-rx-conventionnel/scanner-rayons-x-620xr/

To know more about our gantry detector : https://www.htds.fr/en/security/metal-detection-portals-2/walk-through-metal-detector-classic/