A great collaboration with the Banjul Airport, Gambia
10 June 2022 ─ / Security by Camille Bertrand
HTDS is delighted with its new collaboration with the Banjul airport in Gambia.
Concerned about protecting visitors and travelers at their airport, the Gambian teams called on HTDS to install several security solutions. They acquired :
A dual-view X-ray scanner (model 927 DX, at 0.5m/sec) to inspect all luggage and small packages, equipped with the latest technology created by HTDS: 4 UV Sanitizer Portal to disinfect and decontaminate by UV LEDs all passenger objects in just a few seconds
Two CEIA HI-PE + metal detectors for the inspection of people in transit, with integrated body temperature detector (TDU)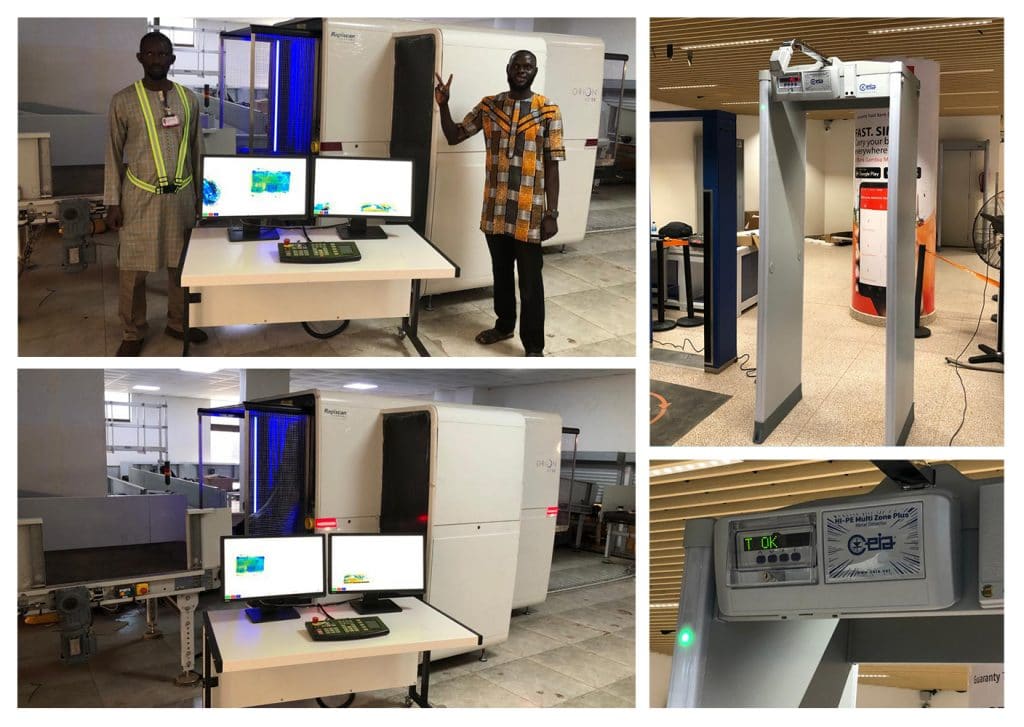 A successful project for an increased level of security and protection of passengers against viruses and bacteria in this high place of international transit.
A big thank you to Banjul airport for their trust and to the HTDS teams  for this beautiful installation.