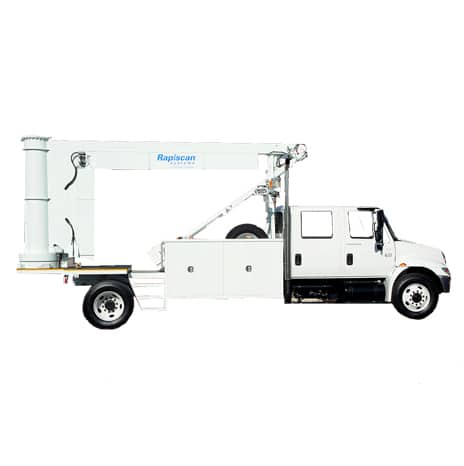 Vehicle inspection GaRDS Mobile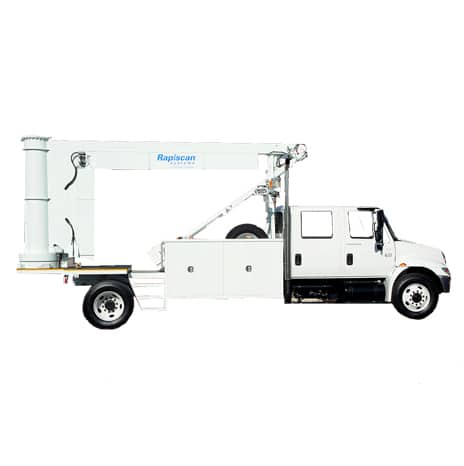 Rapiscan Gards ™ Mobile (Gamma Ray Detection System) is a high-tech mobile inspection system, autonomous control for trucks, cargo containers and personal vehicles for the detection of explosives and illicit products.

Advantages
Totally autonomous system
Mobile solution
Quick Start
modular concept
Description
Specification
Applications
Resources
The GaRDS Mobile offers the widest range of control possibilities and allows scanning of stationary vehicles or cargo.
The Rapiscan GaRDS Gantry inspection gantry is available in two versions: High Penentration and Standard Penentration. This system is easy to use (mobilization of a single operator) and has a high throughput. Its mobility allows it to scan stopped vehicles, containers, air cargo and pallets. For optimum penentration performance, a suitable source is located at a distance from the detector. In addition, it is based on a rail system, which can be easily moved.
This system offers automatic scanning operation (therefore no manual control is required), which is designed for type of climate conditions. It is safe, especially thanks to a low level of radiation.
Works in mobile or stationary modes by scanning the driver's side at 0 ° or 10 °
Autonomously with onboard generator
Can scan one or more containers placed online
Inspection from 1 to 3 trucks with containers per minute