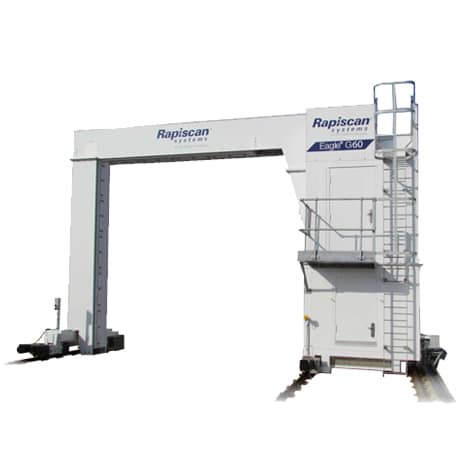 Mobile portal Eagle G45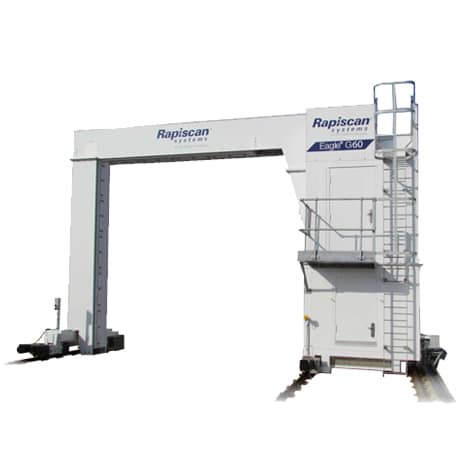 The Rapiscan Eagle G45 Series is a family of control systems freight is based on X-ray imaging at high energy in a gantry configuration mounted on rail technology.

Advantages
Automated solution
Quick Scan
high energy
Easy to move
Description
Specification
Applications
Resources
EAGLE G45 allows automatic and rapid cargo control density. The linear accelerator source and 4.5 MV X-ray detectors are placed in an electric gantry conveyor mounted on rails. The system automatically scans unoccupied vehicles on rails while the gantry moves over them. Rail length determines the number of vehicles that may be inspected by a single passage.
The gantry is controlled remotely from a control room where x-ray images are sent for analysis. This makes this system ideal for cargo control inputs of sensitive sites, border crossings and also to seaports. These units can be quickly disassembled and shipped to another site, requiring only the laying of rails on the new site.
Energy 4.5 MV X rays
Inspection 0.4 m 4.6 m height fields x 2.8 m width x length rails
Scan speed 270 mm / s
Direction of the scan: inspect in both directions
Penetration: 300 mm steel