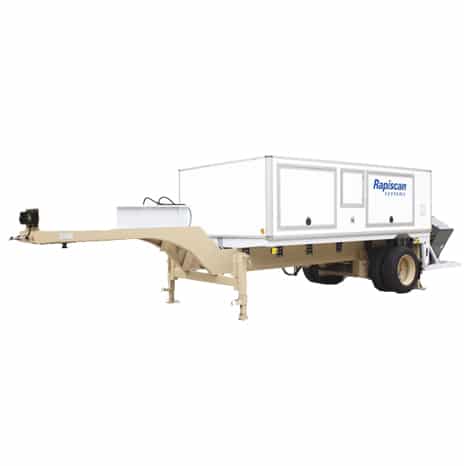 Trailer inspection RX Eagle T10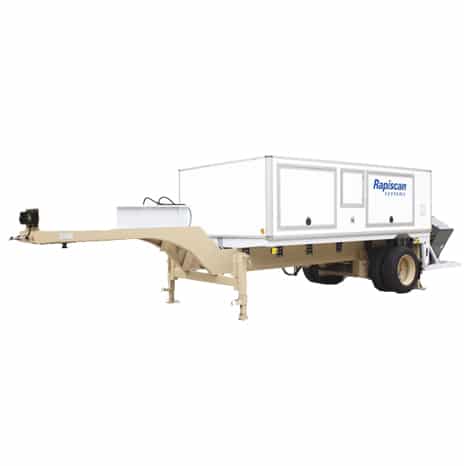 100% of the vehicle inspected
EAGLE T10 provides image quality common to all solutions of the EAGLE range with a scanner installed on a trailer for cargo inspection solution and mobile X-ray vehicle and is rapidly deployable.

Advantages
Mobile scanner mounted on trailer
Rapid deployment and simplified
Quality inspection
Possibility of remote inspection
Description
Specification
Applications
Resources
The system includes a T10 Eagle scans trailer mounted control unit and a remote PC, and with an electric generator. You should know that 100% of the vehicle is inspected. this is a robust solution that works day and night in all weather conditions. The image control is remote after the passage of the vehicle through the portal. The system is designed for use, training and easy maintenance. Transport via C-130 allows towing and installation on site in 20 minutes. The radiation emitted is completely secure and meets international safety requirements.
It is a solution for the inspection of cargo, light vehicles and trucks to detect contraband, narcotics, weapons and fraudulent materials.
Energy X-ray: 1MeV
Deployment time: 20 minutes
100 vehicles per hour in "drive thru"
Contrôle de véhicules
Contrôle de conteneurs