HTDS The Authorized distributor of Malvern Panalytical in Egypt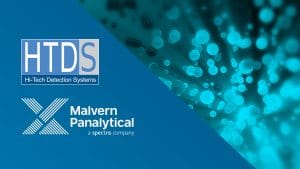 Optima Scientific Egypt / HTDS has officially been declared the Authorized distibutor of the X-Ray portfolio (XRD / XRF) and sample preparation from Malvern PANalytical brand in Egypt.
Strong of its twenty years experience in the sales and maintenance of laboratory equipment in France, Africa and the Middle East, HTDS is now expanding its range of analytical solutions in Egypt.
These new Malvern / Panalytical products, will widen our solutions range to characterize materials and samples In many egyptian production or R&D settings.
>> For more info on our Malvern Panalytical product range
You need an advice ? You want to order ? You have a technical problem?
Our experts at Optima Scientific Egypt / HTDS will be happy to support you whatever your project and your needs.
Sameh Kaissar

Abderrahim Ait Adoubel

Sales Manager 

HTDS – Middle East/English Africa

Mining-Elemental Market Leader

HTDS

+201210784084