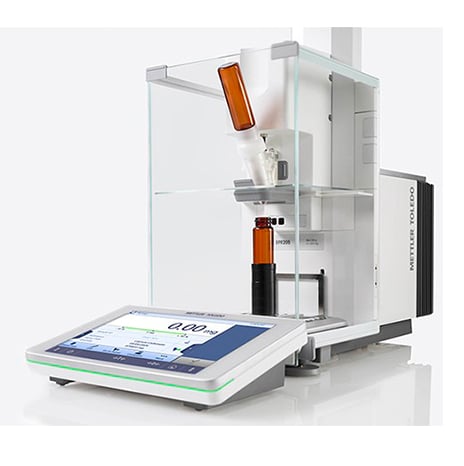 XPR Automatic Balance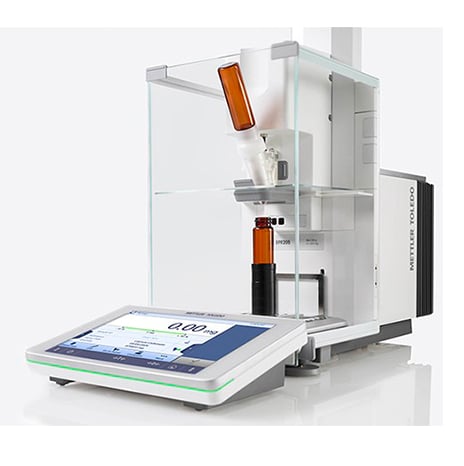 Setting New Standards with Automated Weighing
Successful analysis starts with successful weighing and with the XPE Quantos this is achieved.
Advantages
Accuracy of measurements and compliance with regulations
Compactness and modularity
Easy to use
User security
Automatic dispensing and dosing
Quick preparation
Transfer without spill and sample loss
Description
Specification
Applications
Resources
The XPR Automatic Balance is incredibly easy to operate. Even without any training, laboratory technicians can deliver accurate and reproducible results in a safe and efficient manner.
Fewer Errors and Less Rework
Automated dispensing minimizes variability and produces highly reproducible results. Up to 50% of the out-of-specification errors can be eliminated, helping to avoid costly reworking.
Economical Substance Usage
Automated dispensing with the XPR Automatic Balance reduces the minimum net sample weight by up to 30%. This translates to a saving of up to 75% of your expensive substance or rare samples, and hence provides a fast return on investment.
Maximum User Safety
Hazardous and toxic substances pose a risk to health, even at nanogram exposure levels. Automated dispensing with the XPR Automatic Balance dramatically lowers the risk of the operator's exposure to dangerous samples.
Maximum range: 120g / 41g
Dual operation
Stabilization time: 2.5s
Increased productivity and throughput: up to 30 samples in a single cycle
Preparation of laboratory samples