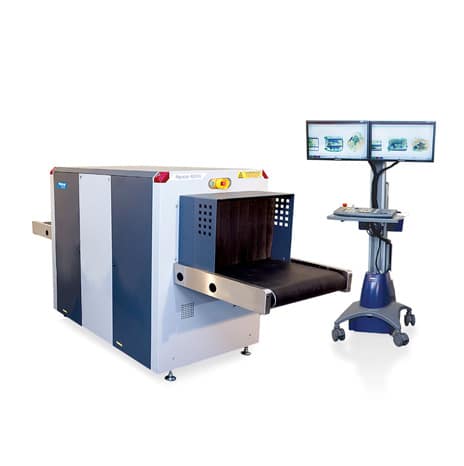 620DV x-ray scanner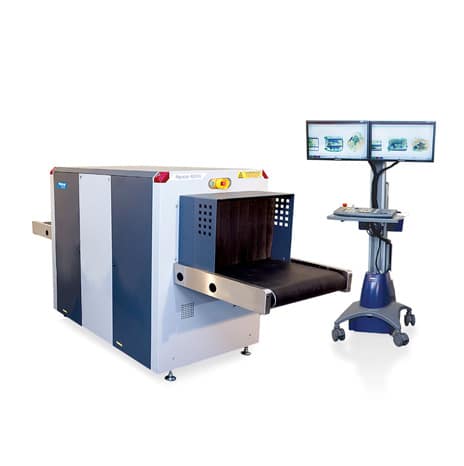 Contact a technical expert | Dowload the datasheet
Dual view solution designed for checkpoints
The 620DV (Dual View) is an advanced checkpoint screening solution, designed for aviation and other high security applications.
Advantages
Proven checkpoint
Network Enabled
Dual View technology
Description
Specification
Applications
Resources
It comes with a 640 mm (25.2 inches) wide by 430 mm (16.9 inches) high tunnel opening and uses innovative dual view technology to generate a horizontal and vertical view of the object under inspection. By providing two perpendicular views, the Rapiscan 620DV provides a more complete perspective of scanned items, regardless of their orientation in the X-ray system. This reduces the need to reposition and re-scan parcels, thereby improving detection and throughput. Like all systems in the 600 series family of X-ray scanning solutions, the Rapiscan 620DV is built on a standardized platform that makes it easy to install and maintain, and comes with features such as a dual-energy detection, a streamlined.
Dimensions (LxHxW) : 2,322 x 1,409 x 1,430 mm
Tunnel Size : 640 mm (W) x 430 mm (H)
Conveyor Speed: 0.20 m/sec
Conveyor Max Load: 165 Kg evenly distributed
Approx Weight: Net: 950 Kg / Gross: 1450 Kg
Analyse des LAGS et bagages, double vue
Product sheet
620DV_UK (pdf / 586,56 KB)